This deal is back on
GraveYardMall
. Get 10 assorted women's Hanes tees for $20.99, shipped! That's

$2.09

per shirt, shipped! Choose S, M, L, XL.
GraveYardMall
Wow,

print

a

$2/1

Sara Lee Pre-sliced meat coupon from Facebook. It's a bricks, print twice. (Thanks Cindy S)

DisneyStore: Kids Tees

$5.99

(reg $12.50) and Adult Tees

$8.99

(reg $18.50) There are lots of styles and sizes. DisneyStore
Also, if you purchase anything from the Brave Shop, shipping is free on the entire order with code BRAVESHIP.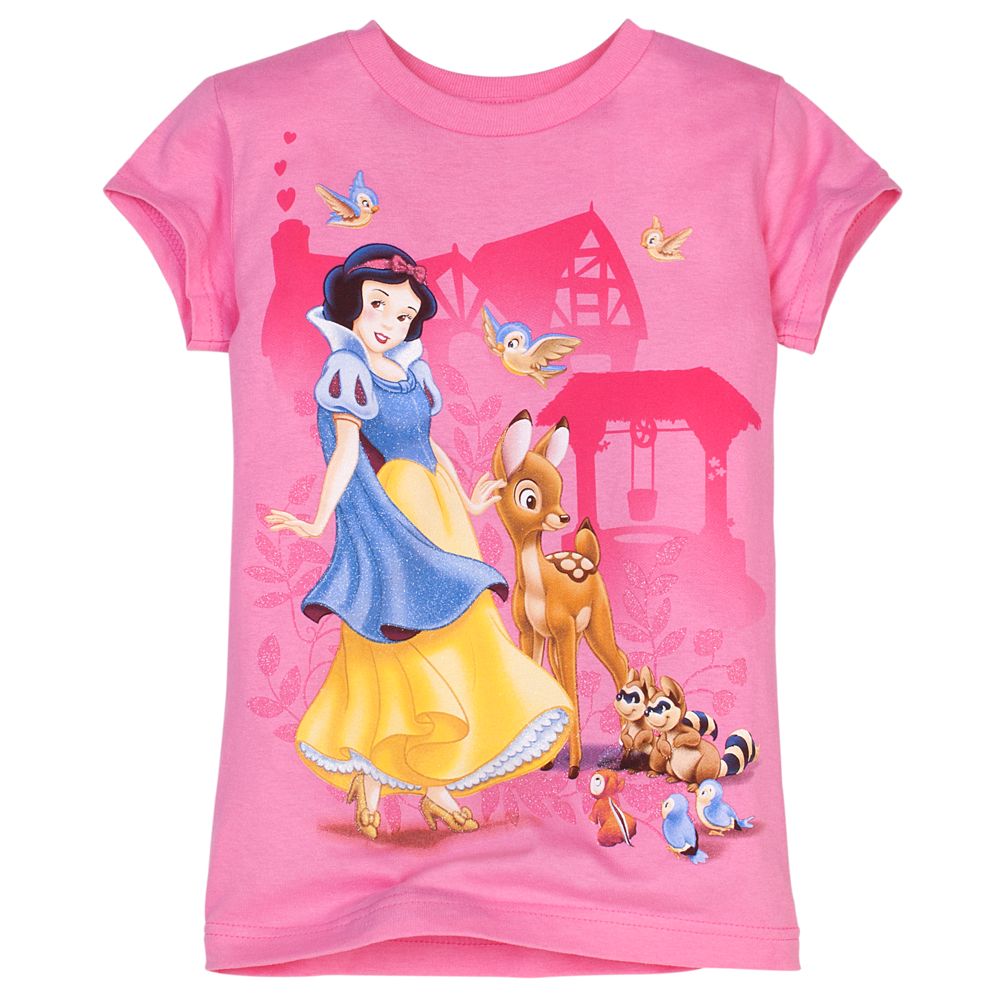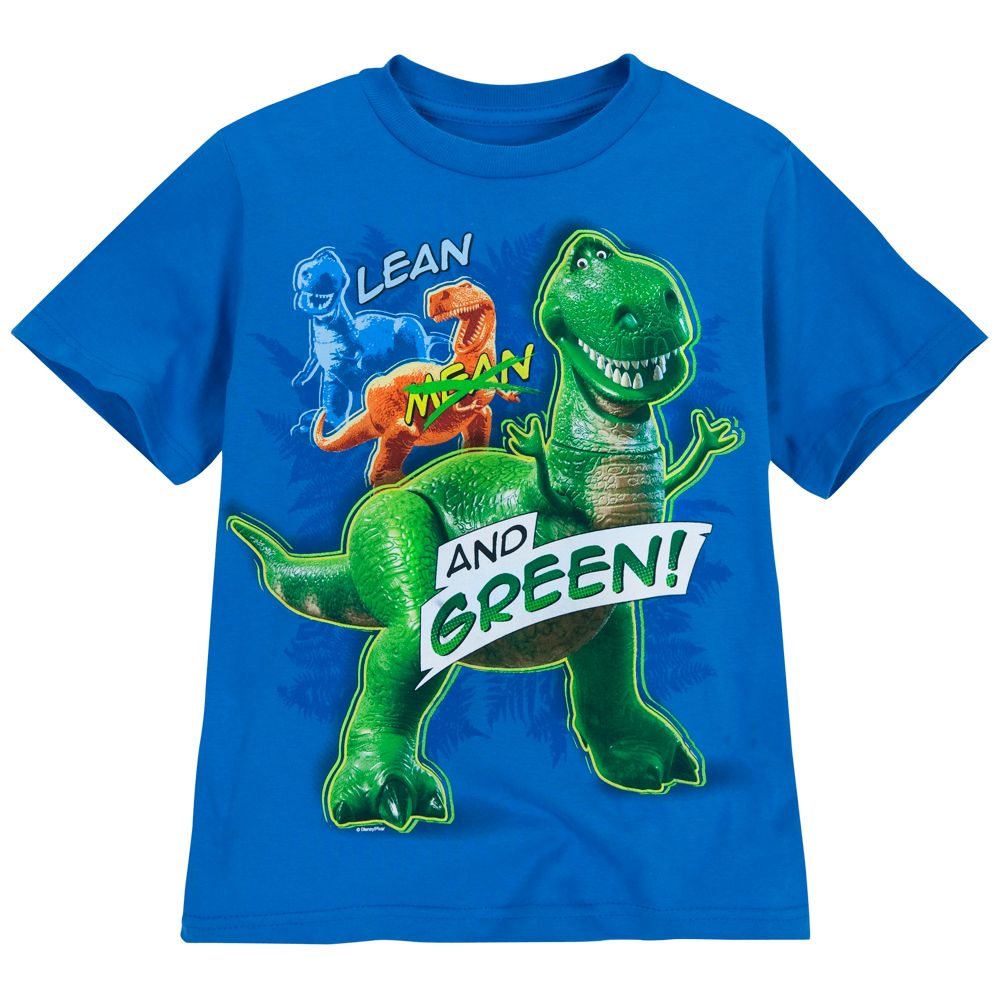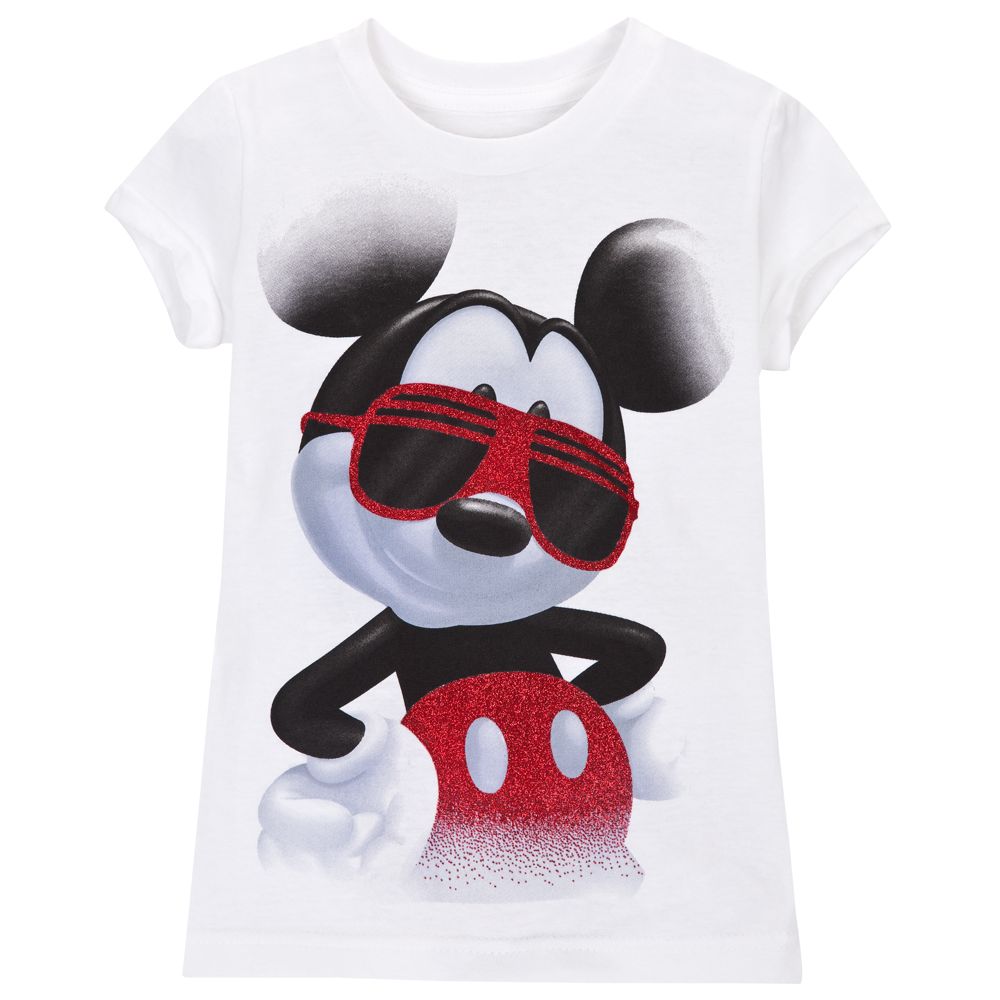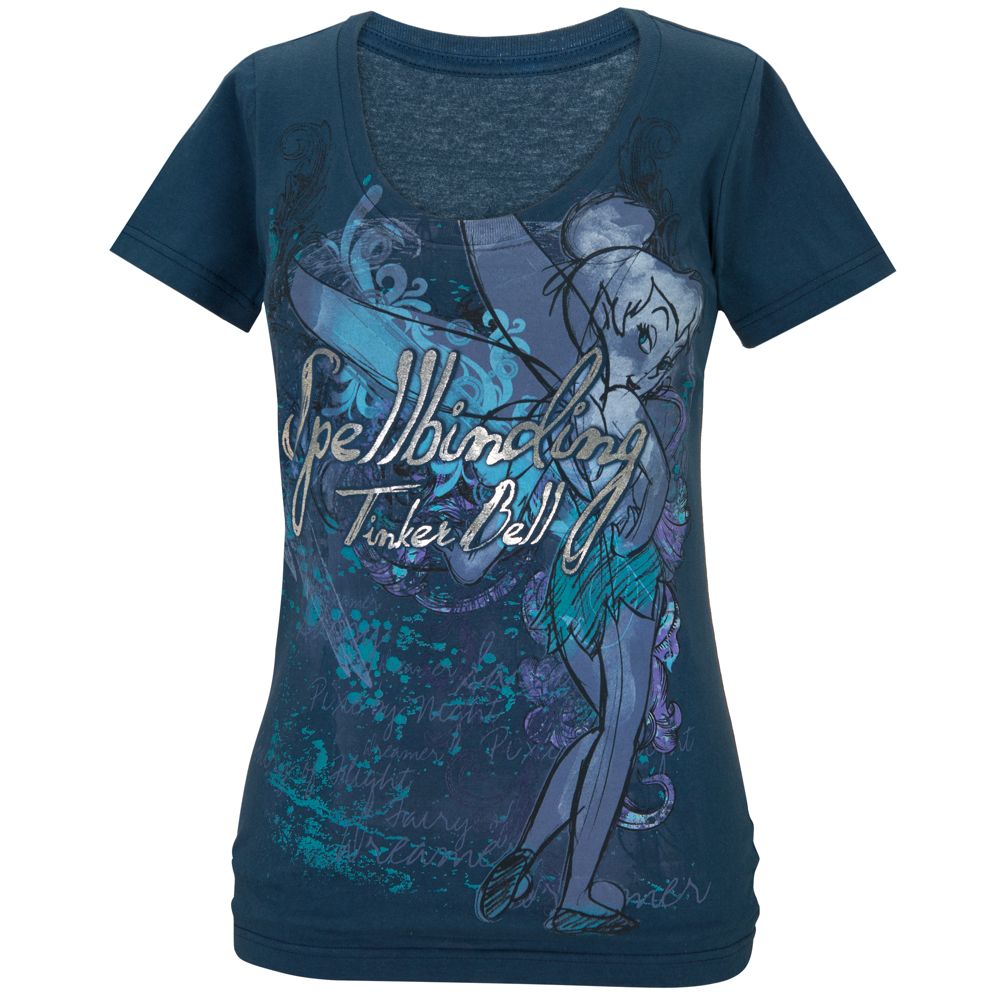 Last day for

B1G1F

sale at
Tupperware
on select sets. Go to this page:
Tupperware
, then click on the pink "See More" to the right of the blue "ON SALE" and scroll down. They are in the third row down.
Sometime today, Olay will give away free samples of new Olay Complete with Moisturizer and Sunscreen on their Facebook page. If you see it's live, please post on Chat. Thanks
The Walgreens Double Plays
(6/24)
list is ready for next week.
About 15 of the deals are repeats of this week.
** Walgreens Flier

Jun 24-30

, click here
Print the entire list at http://www.refundcents.com/
Freebies....
Pro Clearz Anti-Fungal Pen $4.99
- $4.99 MIR (form in savings book)
FP

free
Bayer Advanced $4
-

$1 RR


- $3 (S 6/24)
FP

free
Suave Shampoo or Conditioner or Stylers as low as $1
Caress Body Wash
-

$2 RR

wyb 2
- .50/2 Suave (RP 5/20)
- .50 Suave Kids Hair Care
Recyclebank

- .50 Suave
printable

- .75 Caress Body Wash (RP 5/20) expires 6/17
FP ala

2 free Suave
Facebook: Get a

free

sample pack of Mrs Dash Seasonings. There are 30,000 to be given away per day. At noon MDT, there were still 29,482 left to be given away.
Nordstrom:
Get a

FREE

2.5 oz. bottle of Kiehl's 'White Eagle' Ultimate Brushless Shave Cream:
Friday and Saturday (June 22 & 23, 2012), bring ANY used or empty shaving cream container (doesn't matter what brand or where you bought it) to the Men's Grooming counter at your nearest Nordstrom. That's it. They'll recycle your old bottle, and you'll get an awesome new Kiehl's bottle to try. Read about it here.
Thursday, June 21, 2012
Tomorrow, June 22, get a

free

single serving of Orange Chicken at PandaExpress, but it's only valid after 9 pm. No purchase necessary.
Print the form
for a

$3

mail-in rebate on a Blue Rhino tank. These are available at Walgreens and many other retail stores. (

12/31/12

)
* Purchase a Blue Rhino propane tank with or without exchanging an empty tank.
* Send form, original receipt and proof of purchase from package.
Print a

$2

Jamba Juice coupon:
Six

free

products from Vistaprint:

Choose business cards, stamps, t-shirt, sticky notes, flip book and tote bag. Pay s/h only.
Get a

free

sample of "Rlief" pain relief cream. Start here Click the little "Free Relief Sample Order Online" in the upper right corner of the homepage. That will take you to the sample page.
If you have arthritis, this is a way to be part of a study, make up to $50 per visit, and receive free FDA-approved medication for up to 42 months. You'll need to answer the questions to see if you fit the parameters of their study. Start here:

Have you done a serious walk-through at Coupons.com lately? When I just checked, I had 308 coupons available! It used to be about 100-125. So, wow, it's worth clicking through for all sorts of good ones, like....

Print the form for a free 7 or 8 lb bag of World's Best Cat Litter to $12.99 (

12/31/12

) If you did this previously in 2011, you can do this one in 2012. Use the $3 coupon! This isn't a satisfaction guarantee; it's a try-me-free for everyone.

Use on Aleve deal next week at Walgreens
Aleve 20 to 200 ct
Bayer Aspirin 32 to 300 ct
-

$10 RR

wyb $20

Save for the Mitchum deal coming to Walgreens on July 1.
Mitchum for Men or Women 2/$6 -- starting July 1- $1 printable (print two)
-

$4 RR

wyb 2
FP

2 free

!
Current deal at Walgreens:
U by Kotex Feminine Care Tampons, Pads 3/$12
+ free movie ticket at checkout wyb 3 or more
- $2/2
Coupons.com

- $1 (S 5/20)
FP ala 3/$9 + movie ticket



Freebie

wyb 3 pouches

Beat the high cost of k-cups
And 301 others!! Coupons.com
Hot! Get a $50 voucher for Reebok.com for

$25

from Groupon! FREE SHIPPING when you use the voucher!
You can spend it on athletic shoes or gear, yoga pants, fitness mats, exercise apparel, etc., basically anything in their on-line store. Over 5,000 vouchers have been sold and there are a 'limited number available' so if you're interested, jump on it. Use the voucher by 9/18/12. Limit 1 per person, may buy 2 additional as gifts.

I am so doing this!! I'm proud to say I'm back in my exercise routine, though not as a serious jogger. I do my own little walk/jog workout on our hills, and have been faithful, going 5 days a week. A new exercise outfit for summer would be a great reward.

New to
Groupon
? Sign up here first -
Groupon
.
Already a Groupon member? Go here to see this deal: Groupon
Good tip from Sandy B:
MyCokeRewards FREE 4x6 prints - "When you buy a 24 pack of soda from Walmart and enter the code WALMART at
MyCokeRewards
you get 25 FREE 4x6 photo prints and if you create a new Walmart account you can get another 25 FREE prints. I bought a couple cases of soda last week but NOT from Walmart and this morning I just entered the code and got the FREE pics. Worth a shot. Also, when you enter that code it unlocks other offers: a 12 month subscription to either Family Circle or Fitness magazines for 75 points or a FREE Rhapsody song download for only 50 points." Sandy B, MO
Wednesday, June 20, 2012
Free

Diabetic Sweets & Treats Recipe Guide:
Start here
Kroger
10 for $10

mix and match starts today. It's time to stock up on Ken's Salad Dressing!

American Beauty Pasta
Knorr Rice or Pasta Side Dishes
Rosarita Refried Beans

Ken's Salad Dressing
- $1 (S 5/6) =

free


- B2G1F (S 5/6)
Kraft Mac & Cheese
Frito Lay Stax
Jumbo Biscuits or Crescents
Minute Maid Punch or Lemonade
Cracker Jack
Del Monte Tomatoes
Kroger BBQ Sauce
Idahoan Potatoes
Hunt's Pasta Sauce
Betty Crocker Suddenly Salad
Kroger Deluxe Ice Cream
Kroger Microwave or French Bread Pizza
Dannon Oikos Greek Yogurt
- B1G1F (S 5/20)
- .50 (S 5/20)
- .50/2
Printable
Nabisco Go-Paks Cookies
Milk Duds
Snicker, Twix or Milky Way Candy
AirWick Freshener
Kroger Facial Tissue
Kroger Bandages
Kroger Cotton Swabs
Printables:
$1.10 off when you buy any ONE Smart Balance® Spreadable Butter
55¢ off when you buy any ONE 4-pack of Stonyfield YoKids Greek Organic Yogurt (Product may not be available at all stores.)
$1.00 off when you buy any ONE Snausages® brand dog snacks
$1.10 off when you buy any TWO 6-packs of Mott's® Single Serve Applesauce or Medleys Snack
1.00 off L'Oreal Paris Sublime Sun Sunscreen
$1.00 off any güd product!
$1.00 off on purchase of any GE Energy Smart
Get a

free

sample of U by Kotex and a pretty

free

clutch, compliments of Walmart. Start here You have to 'build a board' by dragging and dropping items into the white square.
Zulily has the cutest kitchen tool sale today. Click on "Tovolo". The spatula sets have darling designs. There are cupcake molds, ice pop molds, ice cream sandwich molds, spatula and turner sets, pancake dispenser, ice cube trays, colanders, etc. All are unique. The sale prices are very reasonable, starting at

$6.49

. Zulily
Copy and paste this URL into your browser for a

free

sample of Arm & Hammer Sensitive Toothpaste: http://tryahsensitive.com/

LAST DAY!!
Get a complimentary 20 issue

free

subscription to Family Fun! No strings attached. You'll never receive a bill. Start here.
Thanks Janet G for this tip:
"If you like the Glade decor scents holders, Dollar General has them on sale this week for $2.50. On coupons.com there is a coupon for $2.00 off 1. I was able to print 2 coupons and bought 2 for $1.00 plus tax. I thought this was a good deal because Dollar General's regular price for one is $3.50."


If you have a K-Cup machine, here's a great deal on Hot Cocoa K-Cups at Amazon. Three boxes of 12 Grove Square Hot cocoa K-Cups are only

$9.81

. That's 36 K-Cups for .27 each. If you opt for the "Subscribe & Save" for $8.34, the cost drops to .23 each. Go here: Amazon To get free shipping on $25, order 3 sets of 3 boxes.
Thanks Jenny D for the picture and tip. Try Me Free hangtag on Cremo Shave Cream, which is $7.99 at CVS. To fulfill the refund, go online here. You have to find and buy one with the hangtag to be able to do the rebate.
All 2012 Entertainment Books are now

$9.99

(Reg $35) with shipping only $1.99. Start here
Like Sun-Maid on Facebook and download a free copy of "Sun-Maid Raisins & Dried Fruits: Serving American Families & the World Since 1912".
Tuesday, June 19, 2012
If you want info about local grocery deals, here's an option. Tell them where you shop and they'll tell you what's on sale, but no coupon matchups. MyGroceryDeals.com