Sunday, October 23, 2016
Next Sunday, Oct 30, will be big for coupons. There are 4 inserts scheduled: PG, two RP, one Smartsource. I have two of those lists already. You can see them here:
Preview of Sunday C/O's
10/30 S, 2 RP, PG
Best of the upcoming P&G coupons:

Downy - Buy Downy Liquid, get free Bounce sheets to $4 (11/12/16)
Febreze B1G1F to $3.29 (11/12/16)
Pantene Shampoo AND Conditioner $5/3 (11/12/16) - must buy both
Tide Pods or Gain Flings 42 ct $3 (11/12/16)

Here's my observation about the P&G insert. More and more of the coupons are very short dated, only good for two weeks. In the upcoming insert on 10/30, the majority of the coupons expire 11/12. Personally, I can't see the logic. At least one month+ expiration should be the standard, unless it's an extremely rare high-value coupon like $7 off. I'm sure that putting out an insert for the entire nation is a multi-million dollar investment, so I can't see why P&G shoots themselves in the foot by making the coupons so short dated. My two cents.
Posted by

Michele
at 9:53 AM
No comments:


Friday, October 21, 2016
Instant Win Contests
These Instant Win contests are quick and easy to enter. They let you know immediately if you've won. Some require that you play a simple game; others just want your email, NAZ, or cell phone number. Rules, prizes, and restrictions vary. To be listed here, the contest must notify you immediately of a win, not just be a sweepstakes.

Highlighted contests

are on Facebook. Please email the link if you find a new one and I'll add it. easter@refundcents.com

10/28/16 Doritos Commander in Chip Enter here daily
10/31/16 Minute Maid Treat Yourself Enter here daily
10/31/16 Lindt Excellence Summer Enter here daily
10/31/16 Mountain Dew Call of the Wild Enter here daily
10/31/16 Culturelle Healthiest You Ever Enter here daily
10/31/16 Nature's Way Reasons To Feel Enter here daily
10/31/16 General Mills Monsters Election Enter here daily
10/31/16 Campbell's Grand Stand For Schools Enter here daily
11/2/16 Bob Evans Born On The Farm Enter here daily
11/4/16 Mederma Celebrate You Enter here daily
11/5/16 Royal Caribbean Ticket to Adventure (code: GREASE) Enter here daily
11/6/16 Orville Redenbacher Ghostbusters Enter here daily
11/11/16 Tracfone Memory Maker Enter here daily
11/12/16 Chicken of the Sea Pull It Off Enter here 3X daily
11/13/16 Nature's Harvest Make A Splash Enter here daily
11/15/16 AARP Find Your Harmony Enter here daily
11/17/16 Dr Pepper Tailgate Use code 182836300458 Enter here daily
11/18/16 Purina Fabulously Furry Enter here daily
11/20/16 Piercing Pagoda Fall Enter here daily
11/21/16 Ditech Instant Win Enter here daily
11/27/16 Chiquita Hasbro Mini Games Enter here daily
11/30/16 Coors Light Pour and Score Enter here daily
12/2/16 Airheads Epic Birthday Enter here daily
12/6/16 Listerine Join the Bold Enter here daily
12/12/16 Snickers Super Bowl Enter here daily
12/14/16 Similac Stylish Stroll Enter here daily
12/30/16 SunMaid/Trolls Enter here daily
12/31/16 PopTarts & 7-Eleven Gift Card Enter here daily
12/31/16 Nuk Spin & Win Enter here once
12/31/16 Star Wars Far, Far Away Getaway Enter here daily
12/31/16 Navigator Apple Watch Enter here daily
12/31/16 Community Coffee Tailgate Traditions Enter here daily
12/31/16 Cooking Hawaiian Style Spin to Win Enter here daily
12/31/16 Belk The Road South Enter here daily
12/31/16 White Castle X-Men Apocalypse Enter here daily
1/15/17 Dos Equis Game Day Greatness Enter here daily
1/15/17 Monopoly Ultimate Vault Giveaway Enter here daily
Good Luck!
Posted by

Michele
at 1:23 PM
No comments:


Do this double play at Walmart and score cheap Cafe Breaks pudding cups.
Cafe Breaks Pudding Cups $1.38
- .50 printable
- .50 Ibotta
FP .38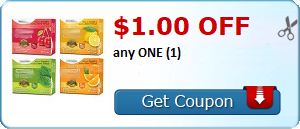 Posted by

Michele
at 1:23 PM
No comments:


Today and tomorrow, in-store at JCPenney, they are having a coupon giveaway. You are guaranteed either $10 off $10, $20 off $20, or $100 off $100. These are available while supply lasts.

All coupons are winners. Here are the odds:
2 in 100 are $100 off $100
3 in 100 are $20 off $20
95 in 100 are $10 off $10.
Once you have your coupon, you can use it in-store or online, through this weekend 10/23.
Posted by

Michele
at 1:22 PM
No comments:


The Friday Fix on the KMart app is a

free

Wax Melts 6-pack.
Tap "Friday Fix" on the KMart app, and you'll see the coupon.

Redeem in-store through Sunday night 10/30 by scanning the app screen at checkout.
Posted by

Michele
at 1:22 PM
No comments:


Go to Kellogg's Family Rewards and enter
SPOOKYBONUS4U800 for 800 pts! (Thanks Dolores S)

Also try....
SCARYGOODSAVINGS 25 pts
SUMMERBONUS4MOMS 100 pts
SUMMERFUNJULSB20 100 pts
QUEENOFSUMMERPTS 100 PTS

SUMMERPTS4UDIVAS
100 pts
SUMMERTIMESPTS4U 100 pts
MOMSGETSUMMERPTS 100 pts
FREEPTS4LABORDAY 25 pts
KFRSHARETHANKS20 20 pts
Posted by

Michele
at 1:21 PM
No comments:


If you've been thinking about getting the Target RedCard, now is the time. Swagbucks will give you 600 SB (worth $6) when you sign up and are approved for the Target RedCard. The REDcard gives you 5% off, free shipping and 30 extra days for returns when you shop with your REDcard at Target.com. If you shop online at Target.com this is a BIG perk.
Go here to check it out.
FRIDAY ONLY
Posted by

Michele
at 1:21 PM
No comments: