I just got an email from Jolly Time Popcorn:

Send in 3 UPCs from any JOLLY TIME Healthy Pop carton and receive a FREE 1 year (6 issues) subscription of Weight Watchers Magazine! Healthy tips, motivation and support delivered right to your door! Look for specially marked packages of JOLLY TIME Healthy Pop for details!
Eversave has a good deal today. For

$32

, get a
* $10 Staples gift card and
* a 16x20 custom canvas print from Canvas People, and
* free shipping.

It's a $118 value.
Start here. The custom print is worth way more than $32, and when you also get a $10 Staples card and free shipping, this is a true good deal.

Tip: Be sure to opt to have your photo wrap the sides of the canvas. Then you don't need to frame it. A photocanvas is the new hot thing and makes decorating easy.
Start here
Friday, January 20, 2012
Huggies Snug & Dry Diapers

free

sample is back.
Start here
. It's from Sam's Club, but you don't have to be a member to get the free sample. One time only.
FREE, coming 1/29:
A week from Sunday, 1/29, BlinkTears will be $8 at Walgreens, with an

$8 RR

! That makes it

free

, but it gets better.

Print a

$1

BlinkTears coupon right now in preparation and make a profit. Starts 1/29.
Wow!
Get

free

shipping on any order, no minimum at BareNecessities. Use code SHIPITFREE at checkout.

BareNecessities has bras from size 30A-56H every brand, panties, hosiery, shapewear, plus sizes, men's underwear, t-shirts, sleepwear, maternity, bridal and more. Shop from the comfort of your computer with free shipping!! Many of the bras are

30% off

.
(1/25)

Start here.
Totsy has

free

shipping on $50 all weekend, with code FREEWKND. I have a $30 Totsy voucher from Plumdistrict that is about to expire so the timing is perfect for me. Even if you don't have an infant/toddler, they have all sorts of things for the home, like picture frames, pillows, kitchen gadgets, dishes, towels, candles, women's shoes, etc.
Totsy
What a deal!
"I scored an amazing deal on Huggies santa diapers at my local Stop & Shop grocery store. The packs were clearanced to 75% off the regular price of $9.99, so $2.50. Each package had coupons inside for $2.00 of Huggies diapers. I had coupons to start so I bought a few packages at a time and went out to the car and pulled the coupons out of the packages I purchased. I was able to get 20 packages of diapers for $10.00 and I saved $150.00! The diapers have a cute design of Santa's jacket and belt on them, but the print is very light and you can't see it through my daughter's clothes so no one knows the difference."
Tia Quinn
Middleboro, MA
The Walgreens Double Play list is ready for next week (Jan 22 - 28)
Print the full list at http://www.refundcents.com/

See the ** Walgreens Weekly Flier

Jan

22-28,
click here
16 pgs
Highlights:
Renew Life Flush & Be Fit 14 Day Kit $20
- $3 (Health Jan, Whole Living Jan)
- $5 Walgreens Jan coupon booklet
- $20 MIR prints at checkout
FP

free + profit
TRUEresult Blood Glucose Monitor $12.99
- $12.99 MIR on box
FP

free
Ultimate Flurry Protein Bar
$1.99
-

$1.99 RR


FP

free
Triaminic, Cold, Cough, Fever or Allergy Relief
Liquid 4 oz 14 ct Thin Strips
Fever Reducer Infants Drops 2 oz 2/$10
-

$5 RR

wyb 2
- $3 (S 12/4)
- $1 Walgreens Jan coupon booklet (?)
- $3/2
Coupons.com
- $3/2 (S 1/22) (S 12/4)
- $1 (S 1/22)
FP ala

2

free
Right now, through tomorrow at Walgreens, you can do this Aleve deal. There is a new $1 Aleve printable here. Use the highest value coupons you have. It's possible to get 4 free.

Aleve $3.79
- $3 sale price
-

$5 RR

wyb $15
- $1 printable here
- $1 (S 1/1)(RP 10/23)
- $5/2 (RP 12/4)
- $2 (RP 12/4)
- $2 (S 1/1)
Buy 4 x $3.79 = $15.16
-

$5 RR


- $5/2 - use two
FP

4 free
Today only!
Get a

free

photobook from Vistaprint for postage only, which is about $6.xx. Start here. There are 11 designs to choose from. After you design your book, you'll see a lot of other offers, which I just skip through.
The RiteAid Double Plays list is ready for next week, Jan 22-28.
Print the entire list with 100+ matchups at
http://www.refundcents.com/
.
See the ** RiteAid Weekly Flier
Jan 22-28,
click here
12 pages
(B&S) = Buy & Save $20/$100 +UP Reward
(B&S) Just for Men Hair Color
$5.99
-$1 +UP Reward (limit 2-includes Touch of gray hair color)
-FREE after MIR (
Printable
)
-$2 c /o (
Printable
)
FP ala FREE + PROFIT
(B&S) Touch of Gray Hair Color
$5.99
-$1 +UP Reward (limit 2-includes Just for Men hair color)
-FREE after MIR (
Printable
)
FP ala FREE + PROFIT
(B&S)
GE CFL Light Bulbs 1 pk $3.99
-$3 +UP Reward (limit 2)
-$1 c/o Energy Smart or Halogen (Oct AY)
FP ala FREE
Snapple 16 oz.88
-$1/2 c/o (Dec
VV
)
-$1 c/o (
Printable
)
FP ala 2/FREE
☺Mentos UP2U Gum 14 ct 3/$3
-$1/3 +UP Reward (limit 4)
-$1 c/o (S 1/1 #2)
-.55 c/o (S 1/12 #2)
FP ala 3/FREE
OneKingsLane has a great selection of kitchen gadgets under "Kitchen Essentials". Some are as low as $5. Get a $15 off $30 credit here when you sign up for free access.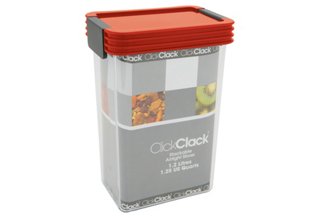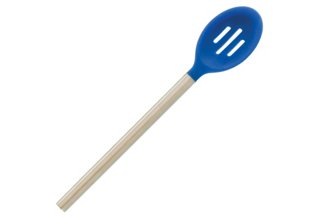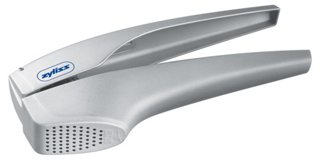 It's worth it to take a look. The items are high quality, very useful, and deeply discounted. OneKingsLane
Today only! Get a

free

Valentine's greeting card from TinyPrints.
Customers can choose the "Send it to me first" shipping option to receive the card free. If they choose "Mail it directly to the recipient" they will be charged .44 for postage. Limit one per household. You have to
go through this link
, which will take you to their Facebook page and give you the code.

Note: You have a choice of using your own picture or no picture. You customize the text either way, so you can use the person's name if you like.
Thursday, January 19, 2012
Get a

free

carseat canopy for a baby carrier at
http://www.carseatcanopy.com/.
Y
ou just pay shipping, or you can do their whole caboodle (normally $135) for 29.95 + shipping. You choose the car seat cover ($49.95) or whole caboodle package (79.95), put in promo code KSL and it deducts $50. You then pay $12.90 for shipping. There are lots of different patterns to choose from.
After you buy the car seat cover or caboodle through
www.carseatcanopy.com
you get a promo code for a free udder cover and a free sling from a different site. (Thanks Jill P)
Kroger has a new promotion.
Start here
. Get a

$5

catalina wyb $25 worth of participating products from 1/15 - 2/2. You can also add coupons onto your Kroger shoppers card for some of them
at this link.
Products include:
ThermaCare Heatwraps
Advil
Advil PM
Advil Congestion Relief
Children's Advil
Robitussin
Dimetapp
Centrum Adult
Centrum Specialist Multivitamins
Centrum Silver
Centrum Men and/or Women Multivitamins
ProNutrients Supplement
Caltrate
Caltrate Gummy Bites
Chapstick

Moms:

You're invited to join Ipsos I-Say Panel for moms of all ages. You get to see new ideas or test new products and services before anyone else. Earn points for taking surveys and use them towards cash, gift cards or charities.

Start here

.



Print a $1 coupon good on both Diet Dr Pepper and Orville Redenbacher popcorn.
Hasbro has new coupons which could net free games at Target. You can print two of each.
Start here
.


Hungry Hungry Hippos TRAVEL Set $4.99
- $5 printable
FP

free


Kre-O Transformers Optimus Prime 90 Piece $7.99
- $8 printable
FP

free
Carter's is having a big winter clearance sale with many items $3.99. Use code WINTERJOY to get an additional

20% off.


Shipping is a flat $6. See the big pink banner for $3.99 items, then click on your choice of baby girl, baby boy, toddler girl, toddler boy, kid girl, kid boy.
Wow!
LivingSocial
has a deal today for a $50 Vistaprint voucher for only

$10

! When you use this particular voucher, you'll also get 30% off everything. Voucher is good until 4/21/12. Click on more cities in the left column, then Georgia, then Cobb County.

* Vistaprint has all sorts of personalized products, like cards, calendars, mugs, stationery, etc.

* Hurry! 4,692 have already been purchased as of 4:30 pm MST.

* When you use the voucher, be sure to follow the log-in instructions on it to access 30% off.
LivingSocial
All You (Feb) issue is in the mail. It's yellow with a bowl of soup. Here are the coupons, which have been added to the Coupon Database at http://www.refundcents.com/. I hope the quality of All You coupons picks up soon. These lists are not as good as last year.
Activia Harvest Picks p 88 $1 (3/17/12)
Anacin pg 110 $1 (3/31/12)
Arnicare pg 70 $1 (12/31/13)
Auro pg 110 .55 (3/31/12)
Danimals Crunchers p 88 $1 (3/17/12)
Disney or Marvel Multivitamins pg 83 $1 (3/6/12)
Dole Canned Pineapple pg 43 .50/2 (4/30/12)
Egg Beaters pg 64 .50 (4/1/12)
e.p.t. pg 110 $2 (3/31/12)
Ester-C pg 83 $1 (3/6/12)
Flex-A-Min Supplement pg 83 $5 (3/6/12)
Glade Candles pg 102 $1/2 (5/31/12)
Glory Foods Sensibly Seasoned Vegetables pg 5 .55 (5/30/12)
Halls pg 113 .50 (3/2/12)
Hershey's Bliss 8.6 oz+ pg 97 $1 (3/20/12)
Jillian Michaels Pure Protein Whey Protein pg 108 $1 (3/31/12)
KY pg 24 $4 (3/31/12)
KY Yours + Mine w/purchase of All You March $1 (3/30/12)
L'Oreal Paris Preference w/purchase of All You March $1 (3/30/12)
M&M's 9.9 oz+ pg 68 $1 (2/20/12)
Mineral Ice pg 43 $1 (3/31/12)
Minute Rice .43 .50 (4/30/12)
Mrs. Paul's or Van de Kamp's ParchmentBake or Bonus Pack pg 80 $1 (3/2/12)
Mucinex Fast-Max liquid w/purchase of All You March $1 (3/30/12)
Nature's Bounty pg 82 $1 (3/6/12)
Olivari Mediterranean Olive Oil pg 106 .75 (4/13/12)
Oscillococcinum pg 71 $1 (12/31/13)
Osteo Bi-Flex Softgels, Caplets or Powders pg 82 $3 (3/6/12)
Sally Hansen Nail Enamel, get free Beauty Tool to $5.50 pg 8 (2/29/12)
Similasan pg 70 $1.50 (3/31/12)
Slim Fast $1 (3/14/12)
Summer's Eve pg 60 $2/2 (4/30/12)
Udderly Smooth pg 71 .50 (5/1/12)
Urinozinc pg 71 $2 (8/31/12)
Weight Watchers Cheese pg 66 .75 (4/15/12)
Zantac pg 58 $2.50 (11/30/12)
Zicam pg 70 $2 (5/1/12)
Tuesday, January 17, 2012
Live at 5 pm EST (4 pm CST, 3 pm MST, 2 pm PST) Downy is giving away 2,012 Downy Unstopables samples each day for a week, starting today.
Like Downy on Facebook and be ready.

H&R Block. Complete your federal tax return using their online product for

FREE

. State returns are an additional fee.
Start here
.
Save this post!!
Reminder:
If you haven't signed up for
CreditSesame
, it gives you a

free

credit score (not just report)
every
month. It isn't a one-time offer. You can check once a month.
CreditSesame
is a great service and it's totally free.
OfficeMax
has some great penny deals this week with MaxPerks Rewards.

Boise X-9 Multiuse Paper, 10 ream case $41.99
- $41.98 in MaxPerks Rewards
FP

.01
Office Max Storage BOxes 10 pk $15.99
- $15.98 in MaxPerks Rewards
FP

.01
In Place Heavy Duty View Binders $7.49-$35.49
- 7.98 to $35.48 in MaxPerks Rewards
FP

.01
In Place Filing Supplies $99.99 - $20.49
- $9.98 to $20.49 in MaxPerks Rewards
FP

.01



Staples
has a

free

after rebate box of white Inkjet Address labels, regularly $9.99.Type "Avery® 8160 White Inkjet Address Labels with Easy Pee
l
" or "415489" in the search box at
Staples
. It's the first link that comes up from the search. Item 415489, model 08160. Print the required refund form here.

TIP: Order on-line.
Staples
has free shipping right now.
Try Me Free -- You must find the peelie. These are not satisfaction guarantees; they are try-me-frees. Love it or hate it, you get your money back:
Physicians Formula Youthful Wear 3-in-1 roller Step1, Try Me Free. Look for the red peelie.
Print the form
for Physicians Formula Cosmeceutical Youth Boosting Concealer. Send form, TRY ME FREE peelie, and sales receipt with price circled. Purchase 1/1/12 -

12/31/12

.
Receive up to $12.95. (Thanks Jenny Dean)
Physicians Formula Youthful Wear Cosmeceutical Youth-Boosting Foundation + Blush Step 2, Try Me Free. Look for the red peelie.
Print the required form here
(you must also have the red peelie) Purchase 1/1/12 -

12/31/12

) Send form, TRY ME FREE peelie and original sales receipt. Receive up to $14.95.

Physicians Formula Powder $3 refund. Step 3. Look for red peelie. Receive $3 back.
Also,
print the form
for Physicians Formula Eye Booster Lash Boosting Felt-Tip Eyeliner Marker + Serum. Purchase 1/1/12 -

12/31/12

. Send form, TRY ME FREE peelie, and sales receipt with price circled.
From their website:
Rebates ---




Before you download your rebate form, please make sure you have following:
The TRY ME FREE LABEL which was affixed to your Physicians Formula product.

Your original sales receipt with purchase price circled.


Rebate request without the TRY ME FREE LABEL will not be honored. These labels are affixed to specially marked products available in limited quantities while supplies last.
Please use the correct rebate form to avoid delays in receiving your rebate. To check
the status of your rebate, please visit
www.cmspromocheck.com
or call 877-322-8355.
Wow!
Get a 8"x8" 20 page Personalized Leather-Bound Photobook from Printerpix for

$9

! That's a $49.99 value. I found it on
Groupon
, under Syracuse, NY, in the right column.
I've never seen a discounted leather-bound photobook offered before. It doesn't matter where you live; it's good everywhere. It expires 4/25/12, which gives 3 months to make your book.

Groupon
One day only: All Entertainment books are

$24

+

free shipping

Start here.
Kohl's Last day to get

$10

Kohl's Cash for every $50 spent. Spend it starting tomorrow- Jan 28.
If you have a Kohl's credit card, you can get 30% off with code LUV2SHOP30 (1/22).
Or get 20% off with code SMS9999 (1/21) Kohl's


Ebates is giving 4% cash back on Kohl's.

Remember: when you sign up for Ebates, you get a choice of gift card bonuses. Ebates is free money. Since 1999, Ebates has paid out over $85,000,000 to members.
Print the coupon
for Panda Express

free

Firecrackers Chicken Breast on Monday Jan 23. No other purchase is necessary!


You can do this Aleve/ Walgreens deal right now. See page 10 of this week's flier.

Aleve Gel Caps 40ct or Caplets 50 ct $3.79 -- buy 4
- $5/2 (RP 12/4) Use 2
-

$5 RR

wyb $15
FP just 4 cents each!
Today only:
Vistaprint:
Get a

free

customized mug for Valentine's Day. The mug is free, pay shipping only of about $5.xx. You can personalize it with your choice of text.
Start here
.
Facebook:
Go to the Suave page for a "chance to win" one of 50,000 Suave Professionals Keratin Infusion products. I filled out the form at 10am MST and the final screen said "You will receive a free coupon in the mail in 6 to 8 weeks". So I doubt this is a contest, probably good for the first 50,000. Facebook

Which reminds me, I got a coupon in the mail this week for a free John Frieda Foam hair color. I believe that came from Facebook?? Anyway, it's very short dated; it expires 2/1/12. That's just two weeks from now. If
you get one, note the date and use it asap.