The week of 9/4, CVS will have a

$5 ECB

wyb $15 of Dove, Yardley, Lever, Ivory or Caress. You can print this

$1

Dove Visible Care Body Wash coupon in preparation at
Coupons.com
.
It will be gone by 9/4. Find it fast by clicking on "Personal Care", then look on the third page.
Get a free sample of Huggies Snug & Dry with Leak Lock,
compliments of Walmart
. It's while supply lasts.

This Renuzit Odor Neutralizer deal will work today and Saturday at Walgreens:
Renuzit Odor Neutralizer B1G1F 2/$2.99
- two $1
Coupons.com

*

- in-ad B1G1F store coupon
FP 2/$1

*Find the coupon fast by clicking on "Household" at
Coupons.com
Get one year of Clean Eating for

$10.36

with code WKLYSPEC at
BestDealMagazines
Nice!
Pampers Gifts to Grow is offering

100 free points

for a new sign-up. It's a free program that often has free codes good for everyone. Redeem your points for gifts. Start here. Then watch this Updates page for free codes.
Get a

free

subscription to Remedy Life -- A Health & Wellness magazine.
Start here
.
It also promises free samples.
The RiteAid Double Plays list is ready for next week (8/28).
See next week's** RiteAid Weekly flier Aug 28 - Sep 3,
click here
16 pages
Print the entire list with 150+ matchups (pdf) at
www.refundcents.com
Highlights:
☺
Stayfree Sanitary Protection Pads 14-24 ct or Carefree Pantiliners 36-60 ct or Ultra 16 ct
2/$6
-$2/2 +UP Reward
-

B1G1

c/o Stayfree (S 6/26 *exp 8/30)
-$1 c/o Stayfree (S 8/21)
-.50 c/o Carefree (S 8/21 or S 6/26 *exp 8/30)
-.50 c/o Carefree Ultra (
Printable
)
-.50 c/o Carefree Acti-Fresh (June

Glamour

)


FP ala 2/FREE Stayfree
Oral-B Complete or 3D Action Power Toothbrush or Refill 2 ct
$5.99
-$2.99 SCR #572 (Sep booklet-valid only on purchase made 8/28-9/3-limit 1)
-$3 c/o (P&G 8/28 or P&G 7/31 *exp 8/31)
-$5/$25 SCR #3 on Oral B Complete (Sep booklet-valid only on purchase made 8/28 or later-limit 1)


FP ala FREE
☺
Mitchum Men's and Women's Deodorant
$3.99
-$2 +UP Reward
-$2 c/o Adv Control 48 Hours Strength & Protection (Aug
VV
)
-$1 c/o S 8/21)
-.75 c/o (S 7/31)


FP ala FREE on Adv Control 48 Hrs
☺
Trident Gum 9-18 ct
2/$2
-$1/2 +UP Reward
-.50 c/o Layers (Aug
VV
)
-$2/3 c/o (S 7/24)


FP ala 3/FREE
Hot! Get 50 prints for

$5

, including free shipping, with code 50PRINT4U (8/31) at Snapfish.
The Walgreens Double Plays are ready for next week.
See the ** Walgreens Weekly Flier

Aug 28 - Sept 3

,
click here
16 pgs


Print the full list with 100+ matchups at http://www.refundcents.com/ It will be a big week for P&G deals using the new P&G coupons coming Sunday. There's a $10 RR deal wyb $30 in P&G.

Freebies....
Estroven $10
-

$10 RR

- $3
Printable

FP

free + profit



Carmex Moisturizing Lip Balm $1.50
-

$1.50 RR


- .50 Facebook
FP

free + profit
Oral-B Complete Deep Clean Toothbrush
Crest Complete Deep Clean Toothpaste
Glide Floss 2/$5
-

$3 RR


- $1 Crest/Oralb (PG 8/28)
- .50 (PG 7/31) (PG 8/28)
FP ala

2 free
Revlon Cosmetics or Beauty Tools B1G50% off 1, starting at $1.49 for files or tweezers
- $1 tool (S 8/28)
- $1 (S 8/14)
- $2 (S 7/24)
- $3 Cosmetics + tool (S 7/24)
- $1 (S 7/17)
FP ala

2 free

?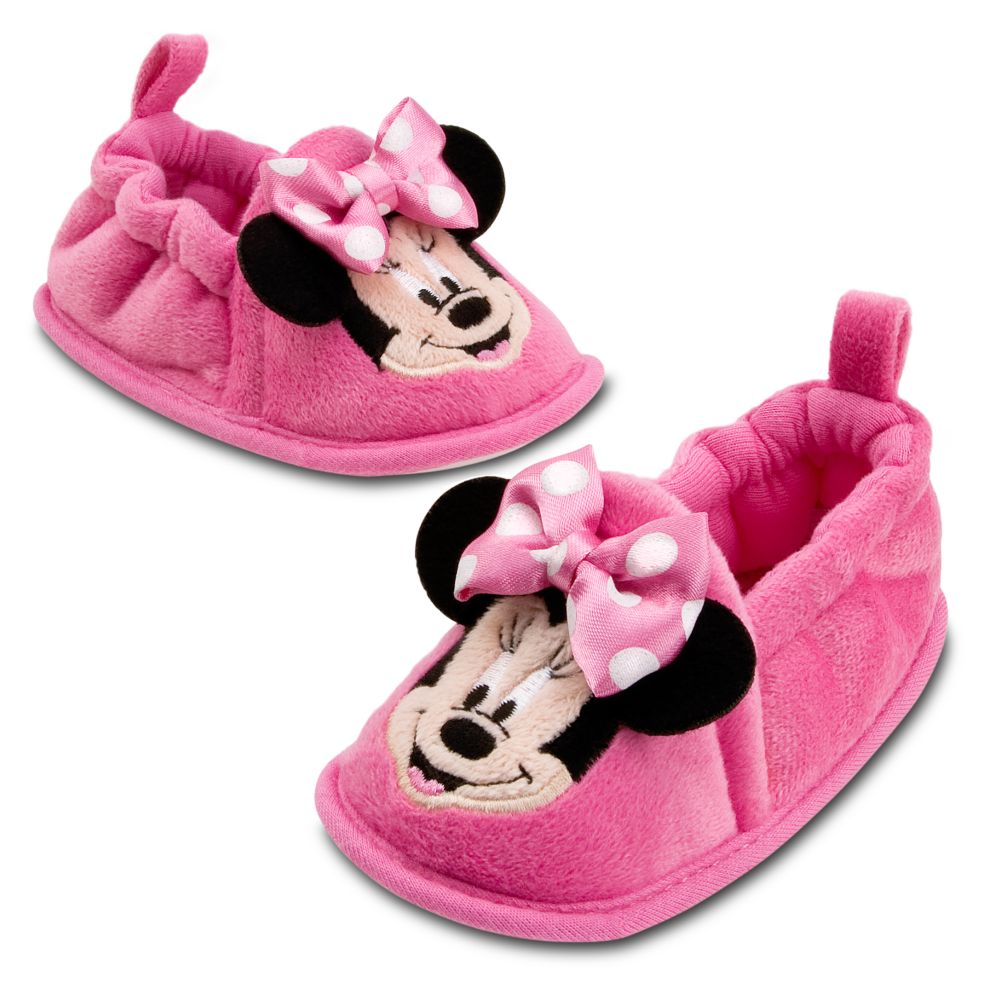 DisneyStore
has pj's for

$7.99

this weekend, and if you buy anything from the Halloween store, you get free shipping on everything with code TREAT. The code ends tonight. (Turn down your speakers if you click on the Halloween store).
Print
a $5 coupon on Disney Prom Blu-Ray Combo Pack. (9/5/11)
Hot! Print this Mitchum $1 coupon now to use in two weeks at Walgreens (9/4). I found it with zip 84010 under "Personal Care".

Mitchum Deodorant $2.99
-

$2 RR


- $1
Coupons.com
FP

free
Thursday, August 25, 2011
Sign up for a

$2

coupon good on any Purina Puppy Chow.
Start here
.
Since it's good on any size, use it on a small bag when it's on sale.
Get a

free

sample of Crest Complete products.
Start here
.
These come from Walmart.
Reminder: It's tonight!
Facebook
: On 8/25, Redbox is having "America's Movie Night". Send a free movie code to a friend and get one for yourself.
Get

free

samples of Post-It Super Sticky Notes.
Start here
.
BestDealMagazines



Deal of the Day.

One year subscriptions. Use code

REFCENTS15

to get an extra 15% off:

TODAY:
8/25 Old House Journal $4.39, with code

$3.70


Coming Soon:


8/26 Elle Decor $5.39, with code

$4.60

8/27 Shape $4.39, with code

$3.70

8/28 Taste of Home $5.89, with code

$5.00
Get a coupon
for a

free

can of Purina Pro Plan cat food from Facebook.
'
Like' Fruit of the Loom on Facebook, then click "Special Offers" and you can print a

$1/1

Fruit of the Loom sock package. (9/24/11) It's a bricks; you can print twice with your back button.
A new

80% off

code is out for Restaurant.com. It's TASTY. Get a $25 certificate for

$2

. (8/31)
A few people are still getting coupons for a free steak dinner at Outback Steakhouse this morning. I think each restaurant had a quota.
Start here
. For my zip, I'm being offered a $5/2 coupon instead of a free coupon.
Wednesday, August 24, 2011
Hot

FREEBIE

deal at Walgreens:
Buy Gatorade Perform 20 oz for $1.70.
It will generate a catalina for a

free

Gatorade Prime and Recover.

Now go buy the Gatorade Prime and Recover using the catalina. Your cost will be zero and you'll get another catalina for free Gatorade Prime and Recover.

Right now it's rolling so you can get lots free. That will probably be stopped soon.

BuyWithMe
is offering 4 AMC Movie tickets for

$27

($6.75 each). $24 + $3 shipping = $27. It's a $52 value.
Use the tickets at any AMC
theater nationwide. Buy as many as you like.

Fine print:
* Tickets will be mailed to you at the end of the promotion.
* Tickets are good for movies that are two weeks out from their original release date.
* Tickets do not expire!
* Tickets are good at AMC, AMC Showplace, Loews, Cineplex Odeon, Magic Johnson and Star theaters.

IF you don't see the deal, look in the right column.
BuyWithMe
Today's the day to score a

free

steak dinner at Outback Steakhouse. It's happening at 9pm tonight in each time zone. Outback will give away one million FREE steak dinners, including a baked potato. Text "OUTBACK" to 27438.
Read about it here
.
Print
a JCPenney $10/$25 coupon. You can use it in-store or on-line. If you use it on-line, enter code GOTASALE

* Note that it's not good until Friday 8/26 and expires the next day, Saturday

Aug 27

.
Print
a $1 St Joseph's Aspirin coupon, then use it next week at CVS when the aspirin will be $2, with a $1 ECB.

St Joseph's Aspirin $2
-

$1 ECB


- $1
Printable

FP

free
Print a

$3/2

Hartz pet coupon on
Facebook
.
You have to 'like' Hartz, then click through the screens. The coupon expires 9/23. There are a lot of inexpensive Hartz pet products in the grocery store.
Zulily has my favorite Duck Duck Goose outfits today. These are amazing.
Get FOUR body suits for

$9.99

. For example:

Pink Nuts About Baby

$9.99

(Reg $22)

Tan & Blue Forest Friends

$9.99

(Reg $22).

Navy Football League BodySuit Set

$9.99

(reg $22)

Buy several to use for shower gifts or for new babies in the family. That's just

$2.49

per bodysuit.

Zulily (Also click on "Samara" -- very cute forinfant & toddler girls )
Saveology

$5

for a $10 gift card to Chili's, Macaroni Grill, Maggiano's Little Italy, On The Border, etc. Look in the right column under National. Limit one per person, and the card will be mailed to you. There are no hidden fees, and the card never expires. Follow the instructions on your voucher that will be available in 1-2 days.
ThredUp
is having a rare sale,

30% off

any box of gently used kids' clothes. Just in time for back to school. It ends TOMORROW (8/25) so take a look asap as I'm sure the boxes will go fast. They are still advertising "1st Box Free" so you can't beat that. You pay
shipping only. If you've ordered before, you'll get 30% off any box.
ThredUp
Tuesday, August 23, 2011
Look for SMP's of Preparation H Totables with a TMF offer.
ShopAtHome
FREE

Proactiv Solution worth $20 from
ShopAtHome
1) Click here:
ShopAtHome
Sign up or log in.
2) Type "Proactiv" in the yellow search box at the top of the page
3) Click on the first entry that says "Get $20 Cash Back"
4) Order through the link. The 3-step system is $19.95, and you get $20 back into your
ShopAtHome
account. Be sure to click on the Proactiv 3-Step system picture, not the Proactiv Plus Deluxe.
ShopAtHome
is like Ebates. You get a check in the mail.
Get Crest 2 Hour Express Whitestrips for only

$14.99

after $15 mail-in rebate (8/31/11) and instant coupon at Drugstore.com. If you're a new customer, you also get 20% off! Start here. The additional $10 off will appear when the item is added to your shopping cart.

Crest 3D White Whitestrips $39.99 (Reg $54.99)
- $10 instant savings
- $15 mail-in rebate (print NOW)
FP

$14.99


- 20% off if you are a first time customer
Get

20% off

your first order at Drugstore.com
Start here
. (9/30/11) Shipping is free on $25. Click on the "Sales & Coupons" tab to see lots of good deals.
i.e.:
"Huggies up to $3"
"Lip Balms up to $3"
"Crest Whitestrips Save $10" etc.
There are tons of deals.
For example, Huggies Snug & Dry size 3 Giant pack 156 diapers is on sale 5% off $37.99 (reg $39.99)
If you are a first time customer, you'll get 20% off, making it

$30.39

plus free shipping. That's about .20 a diaper.
Drugstore.com is totally reputable and a nice way to buy things that you might not want to do in person.
Print the form for a

$10

Post It Rebate wyb $20 or more of any 3M or Post-It Labels (12/31/11)
Get 4 Quiznos coupons when you
sign up for the Q-Club. It's free. The coupons are good.
Print
a page of seven Post-It coupons worth

$12

, expiring 11/30/11.

Post-It Labels $2
Post-It Flags $2
Post-It SUper Sticky Notes $1
Post-It Tabs $2
Post-It Pockets $3
Post-It Super Sticky Full Adhesive Notes $1
Post-It Pop-Up Note Dispensers $2
Downy Unstopables is giving away two million

free

samples from their
Facebook page
. It's going on right now.


Free

cat food at Walgreens:

Walgreens has a trial size box of Purina One cat food for $1.99
- $2 $2.00 off on

Purina

ONE Cat Food (print twice)
FP

FREE

Remember a copy of your Walgreens coupon policy showing that the coupon value can be adjusted or be sure to buy something else to absorb the overage.
Here are some new printables at coupons.com The links will take you directly to the coupon and it will already be clicked to print. You can always unclick it if you change your mind.
WOW!
Eversave
wants to give EVERYONE a

$10 credit

, even if you signed up a long time ago. If you are new, sign up now, and get a free $10 in your account. If you already have an Eversave account, check it now to make sure the extra $10 is there. Start here:
Eversave

I think the credit has to be spent asap before it disappears.
Monday, August 22, 2011
Get a

free

sample of Zantac150 Start here.
SaveMore is offering a $25 scrapbook supplies voucher for

$12

, good at ScrapDazzle.net Limit one for yourself, and one as a gift. The voucher expires 2/24/12, and must be used in one transaction. Shipping not included in voucher.