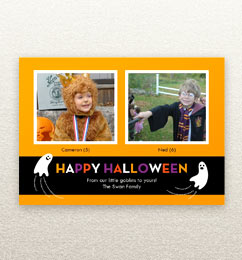 Get a

free

photocard from
Shutterfly
.
Use code CARD4U (9/28)
Print the money-back guarantee
for Galbani Fresh Mozzarella. Send original store receipt with price circled and required form. Receive purchase price back to $7.99 (

10/31/11

)
Friday, September 16, 2011
Get a

free

subscription to BabyTalk. Expect coupons, and hopefully, those great Amazon codes will come back in some of the issues.
Start here.
I'm working on the Walgreens list for next week, Sept 18-24. There are lots of possibilities for this Revlon makeup deal:
Revlon Cosmetics 40% off
-

$3 RR

wyb $10
- $1 (S 8/14)
- $2 (S 7/24)
I see triple plays: 40% off, $3 RR on $10, and $2 coupons. That should make for some cheap cosmetics, especially things like eye shadow which aren't very expensive in the first place. Be sure to post your scenarios on Chat.

So far, these are the freebies for next week:
Prevacid 24 Hour Acid Reducer
$19.99
- $15.99 MIR (S 9/18)
- $4 (S 9/18)
FP

free
Blistex Cold & Allergy Lip Soother $2
-

$2 RR


FP

free
Hyland's Nighttime Cold 'n Cough 4 Kids $4.99
-

$4.99 RR


FP

free
Glade Air Fresheners
.99
- $2/2 (Woman's Day Sept) (Redbook Sept) (Good Housekeeping Sept)
- .75 (Woman's Day Sept)(Redbook Sept) (Good Housekeeping Sept)
FP ala

2/free
Reminder:
If you haven't opted for this before, you can get a coupon for a

free

Activia French or Greek yogurt, your choice.

Start here. The link to the coupon comes in your email and you print it.
The RiteAid Double Plays list is ready for next week, 9/18 - 9/24.
Print the entire five page list at
www.refundcents.com
Crest Complete Toothpaste 4 oz
$2.99
-$2 +UP Reward
-$5/$25 SCR #3 on Crest or Oral-B Complete or Scope Dual-Blast Products (limit 1)
-$2 c/o (S 9/11)
-$1 c/o (P&G 8/28)
-.50 c/o (P&G 8/28)


FP ala $1.01 PROFIT
Prevacid 24 Hour 28 ct

$19.99
-$4 c/o (Aug VV
)
-$3 SCR #15 (limit 1)
-$4 c/o (S 9/18)
-$17.99 MIR (S 9/18)
-$3 c/o (S 9/11 #2 or
Printable
)
-$10/3 c/o (S 7/17)


FP ala FREE + Overage
Next week at Walgreens ---
Schick Xtreme3 Disposable Razors will be B1G50% off 1

Right now, you can print a high-value

$3/1

coupon on
Coupons.com
Print twice. I found it with zip 84010, under "Personal Care", 1st page.


Print a $2/1 Wholly Guacamole coupon from their Facebook page. It's available today only.
You can also print a $5 rebate on Wholly Guacamole and the new Lion King 4-Disc Combo pack here. Send proof-of-purchase tab or UPC from The Lion King and from Wholly Guacamole, cash tape dated 10/4/31 - 10/31/11, with prices circled, and certificate. (

10/31/11

)
Thursday, September 15, 2011
Print
a $1/1 coupon on HoneyMaid Graham Crackers. It's a bricks.


Here's a nice healthy snack item, Buddy Fruits. These are .88 each at Walmart. Using the $1/5 coupon
Coupons.com
brings the price down to .68 each. Put them in school lunches or use for after school treat. Find it fast at
Coupons.com
with zip 84010, "Food".
Print the form
for a $20 gift pack when you buy $20 worth of Transformers Dark of the Moon toys. Purchase between 8/17 -
10/20/11. The gift pack includes:

* Transformers Dark of the Moon t-shirt (youth L, adult S, adult M)

* Kreon Transformers figure

* $5 coupon good through 1/31/12 on Transformers.

Send dated cash tape with prices circled along with the form.
Nice!
Print a

$1.50/1

Clorox 2 Stain Fighter and Color Booster coupon at Coupons.com

Find it fast under "Household" with zip 84010.
On the same page, you'll see lots of Glade coupons.
More free points on Recyclebank

Get

25

points from Brita when you pledge to switch from bottled water and watch the little video about why plastic bottles are bad. At the end of the video, click "Get My Points".
Check your account
at Kraft First Taste to see if you have a Planters Peanut Butter

$2/1

coupon. Excellent coupon. It's hit or miss who got it. This is what you're looking for:

Print
a Hormel Party Tray coupon for $2. Look for snack size trays at Walmart for $5. Final price =

$3

.
Read
about the Quiznos Black Angus Steak Sub promise. You can get a $10 Quiznos gift card if you don't agree that it's the best steak sub out there.

Print the required form here. (

10/1/11

)

"The Quiznos Black Angus Steak Sub Promise Offer ("

Promise

") commences at 8:00:00 AM MST on September 11, 2011 and purchases must be made by 11:59:59 PM MST on October 1, 2011 ("Promotion Period"). To take advantage of the Promise and receive a $10 Quiznos Gift Card ("

Gift Card

"), you must: (1)

purchase any size Black Angus Steak Sub at full price (no other coupons or vouchers may be used) and obtain a valid receipt at a participating Quiznos location during the Promotion Period; (3) obtain and complete a "Promise" form from a participating Quiznos location or online at
www.quiznos.com/beststeaksub
and (4) submit the

original

receipts for the sandwich along with a fully completed, original Promise form to P.O. Box 5666, Blair, NE
68009-5666 ("

Fulfillment Vendor

"). All materials must be postmarked no later than

October 31, 2011 and received at the address stated above by no later than November 10, 2011

.
Get Clean Eating Magazine for a year for

$5.99

with code EATING.
Start here
. Ends tonight at 7pm EDT.
Print
a

$5

coupon on Dumbo 70th Anniversary Edition Blu-Ray or DVD Combo pack. It will be for sale on Sept 20, and the coupon expires 9/25, so it's a short window.
Get a coupon for a

free

20 oz Icee good at AMC Theaters from their
Facebook page
. It's only good for the next four Friday nights, until 10/7.
Wednesday, September 14, 2011
This ad was spotted for Best Buy:
Trade in video games for a BestBuy gift card.
Start here
See the ad here
. (Thanks Marilyn F)

* This might be a great way to get an eReader.
.
This is only good until 10 pm EDT:
Taste of Home magazine

$3.99

with code HOME.

Start here
.
The cheap price doesn't show up until you put it in the cart and enter the code.
Hot

! It works and it's back. Cheap Kitty Litter that ships FREE.
Get 14 lb boxes of Arm & Hammer Kitty Litter for

$4.98

with free shipping from
GreatCleaners
. Use code GREATFREE. Choose from

* Unscented Clumping Litter
* Fresh Scent Clumping Litter
* Multi-Cat Fresh Scent Clumping Litter.

You can buy up to five boxes for a total of 70 pounds for $24.90, with free shipping. I found them on page 2 and 3:
GreatCleaners


I did this deal a few weeks ago, and the litter came quickly. It was nice not to have to haul it home from the store.
In the new October All You Magazine, there is a coupon for FREE:
Idahoan Au Gratin or Scalloped Homestyle Casserole pg 83

FREE

to $1.69 (12/31/11)
This is in my home-delivered copy which came today.
Complete list:
All You (October 2011)
Ajax Multipurpose Cleaners & Dish Liquid .50 pg 138 (12/21/11)
Ban Invisible Solids pt 26 $1 (11/30/11)
Barber Foods Stuffed Chicken Breasts pg 142 $1 (11/3/11)
Brita Pitcher or Facuet Mount System p 110 $4 (12/31/11)
Colgate Optic White Toothpaste p 123 $1 (11/30/11)
Dole Frozen Fruit in Cups pg 81 .75 (12/31/11)
Dole Fruit Smoothie Shakes pg 132 .75 (12/31/11)
Eight O'Clock Coffee pg 145 .75 (11/30/11)
Eucerin pg 31 $1 (11/30/11)
Fast Classics pg 160 $1.25 (12/31/11)
Fast Fixin' pg 150 $1 (12/31/11)
Febreze Laundry Odor Eliminator pg 140 $1 (6/30/12)
Snickers, Milk Way, Twix, 3 Musketeers Fun Size pt 17 $1.50
GE Energy Smart/GE Halogen Light Bulbs - Walmart pg 45 $1 (1/31/12)
I Can't Believe It's Not Butter + Walmart Bakery Item pg 151 $1.50/2
Idahoan Au Gratin or Scalloped Homestyle Casserole pg 83 FREE to $1.69 (12/31/11)
Keri Lotion pg 162 $2 (11/30/11)
K-Y pg 48 $2 (12/31/11)
La Creme Creamer B1G1F to $2.49 pg 69 (10/31/11)
L'il Critters Gummy Vites pg 164 $1 (12/31/11)
Lysol Disinfecting Wipes $1 pg 167 (1/31/12)
Michal Angelo's Family Entree pg 112 $1 (12/31/11)
Michael Angel's Single Entree pg 112 .50 (12/31/11)
Michelina's Lean Gourmet All Natural Bowls pg 57 $1 (12/31/11)
Mineral Ice pg 162 $1 (11/30/11)
Mrs. T's Pierogies pg 108 $1/2 (12/31/11)
Nestle Fun Size Bags 9 oz+ pg 130 $1/2 (10/31/11)
NYC New York Color Eye Product or In A NY Minute Nail Color pg 29 B1G1F to $4.47 (10/31/11)
Olivari Mediterranean Olive Oil pg 134 $1 (11/30/11)
Phillips' Colon Health pg 62 $2 (12/31/11)
Quaker Instant Oatmeal Chocolate Chip or Honey Bun Flavors pg 19 $1
Rosetto Ravioli and Tortellini Frozen Pasta pg 149 $1/2 (11/30/11)
Sister Schubert's Rolls pg 100 .50 (12/31/11)
Smithfield Quarter Boneless Spirals, Quarter Boneless Sliced Ham and Ham Steaks pg 147 $1 (11/18/11)
Soothe Hydration Lubricant Eye Drops pg 10 $4 (12/31/11)
Zantac pg 59 $1.75 (1/21/12)
Free

Carbonite trial.

Think of all the photos, music, financial documents, emails, etc., you have on your computer. We all know we should back up our computers often, but how many really do it? Right now, you can get a completely free trial of Carbonite good for 15 days. You don't even have to enter a credit card. If you decide to keep it after 15 days, you get 2 extra months with your purchase. What's really nice is that the Carbonite backup is easy, automatic and continuous. Once you download the software, you can forget it -- it does it automatically. Check it out here:
Carbonite It's very reputable with one million customers.
Recyclebank
:
Get up to

90

more points on the Green Your School Year Challenge.
* Go to
Recyclebank
* Log in or register
* Go to the "Green Your School Year Challenge" link
* Click on all the hours starting at 3 pm and do the activities
* Don't forget to check "Collect Points" after each activity

WEDNESDAY ONLY!!

MyCokeRewards
has a great deal on an Adult Six Flags Ticket for only

250

points. (Reg 1000 pts) Limit 4 per member. Must use by 10/31/11.

Valid at:
Six Flags Over Georgia
Six Flags Great America
Six Flags Over Texas
Six Flags Magic Mountain
Six Flags New England
Six Flags Great Adventure
Six Flags Fiesta Texas
Six Flags Discovery Kingdom
Six Flags St Louis
Six Flags America
Wow, what a deal from Snapfish.
Get

3 photobooks for the price of one

. You can get three copies of the same book, or 3 different books. Create one 8"x11" 20 page photo book. Use code LOVE8X11 at checkout. Good for 5 days, expires 9/19. B1G2F. Think ahead to a Christmas gift for both sets of grandparents and yourself.
Snapfish
Rue La La
has KitchenAid products today. There are

* knives as low as $15.90

* Cutlery Set 17 pc $45.90

* KitchenAid Stand Mixer $199.90

* Skillet $25.90,

* Teakettle $29.90

You might still have your $10 sign up credit. If you haven't signed up in the past, you can still get the $10 credit, making the knives as low as $5.90. Be sure to click 'view all' at the bottom of the page.
*Rue La La
also has a new shipping promotion. Pay for shipping once, and get it free for the next 30 days.


This coming Saturday, Sept 17, 11 am - 3pm, Bath & Body Works, is having a special "Sweetest Home Fragrance" in-store event.

Get a

free

Bake Shop Tote and 3 free Holiday Mini candles, in addition to a free gift with any Home Fragrance purchase. One per customer. RSVP on their
Facebook page
, then invite others.

The penny item this week at Publix is Publix Special Roast Coffee 11.5 oz. You need to spend $10 before coupons to get the coffee; cut the coupon from your paper. Florida Publix stores do not offer this item.

At Vocalpoint, there is a link to print

B1G1F

on Del Monte Fruit Naturals cups. Log into your Vocalpoint account, or
try this link
.
Tuesday, September 13, 2011
Print the form
for a

$10 rebate

when you buy $50 of Venus, Olay, Secret, CoverGirl, Clairol, Pantene, Safeguard, and/or Ivory. Purchase from 9/1 -

10/31/11

.

Send completed form, original dated cash tapes with prices circled, and write UPCs on form.
This refund is a tie-in with Breast Cancer Awareness. In addition to your $10 refund from P&G, P&G will also donate $10 to the National Breast Cancer Foundation.
Saveology
:
The Boston Market deal is back. For

$15

, get a $25 Boston
Market Gift Card. It's a two step process. You buy the voucher today, then in 24 hours, when the voucher is ready, you follow the instructions on it to get an actual plastic Boston Market gift card mailed to you. Fine Print:



Limit 1 per household. Deal is good for 1 genuine BOSTON ARKET Gift Card that will be mailed to your address once redeemed. Offer cannot be redeemed until 24 hours after voucher is received. Although this gift card NEVER expires, this voucher must be redeemed within 60 days from date of purchase. Gift Card will be shipped via standard shipping to address provided on redemption site. No worries, there are no shipping charges to you and no hidden fees of any kind. Step-by-step redemption instructions will be on your voucher. This BOSTON MARKET Card may only be used for purchases at participating BOSTON MARKET stores
Saveology
Print the form
for a $15 rebate on Olay Pro-X Clear Acne Protocol. Purchase 9/12 -

10/31/11

.
Send the form, original dated cash tape with price circled, write UPC on form.
Kroger: There is a new instant win game: Kick Off To Savings which just started. It will go for two weeks. You win e-coupons that are loaded onto your Kroger shopper card. You redeem them the next time you shop. The odds of winning are good, and you can enter every day.
HOT!
Living Social
is offering

$10

for $20 off at Whole Foods Markets nationwide. The voucher is good for three months (Dec 13).
* Limit 1 per person
* 41,273 purchased as of 5:30 am MDT, so buy now in case they run out.
Monday, September 12, 2011
The best diaper deal this week is probably at Walgreens:

Huggies Slip On $8.99
-

$2 RR


- $3 (S 9/11)
FP ala

$3.99
Get a $1 coupon on Earthbound Farm produce. Use it on carrots to get a cheap or free bag. Walmart has the small bag for .97. Be sure to read the Organic 101 info before taking the quiz, because you have to get all 12 answers right to get the coupon. Start here.


Lucky ducks at CVS who scan their card are getting a coupon for a free Newton Fruit Thins or free Ritz Crackerfuls, to $2.50. Be sure to scan your card twice.

Today only, get a freebie at Chili's. Choose a

free

dessert or Kids eat

free

.
Print coupons here
.
Get a

free

Practical Pregnancy Guide when you register at
uBaby
.
Coupons.com
There are some rare Campbell's Soup and Spaghettios coupons. I found them under zip 84010, "Foods".
Extended for 1 more day!!!
Snapfish has a

penny

print offer for all. Get up to 500 prints for a penny each. Use code PENNY094U. Ends 9/13
We have Deal Diva winners! You'll remember the contest last month. Ten winners will receive a

free

6 month subscription extension including 3 print issues. The winning pictures will rotate on the front page of the website. You can see all the winners, and 38 entries,
here
. Congratulations to:
Shirley Heuser
Shirley Reining
Grace P.
Susan Campbell
Kelly Oliver
Stacy Vandergriff
Karentina F.
Karen Carlton
Lisa S.
Sherri Johnson
All the other entries will receive one free month on their subscriptions. Thanks Ladies! There are great stories and pictures that inspire. Even though deals are down right now, it's still possible to do well. Deal
Diva submissions are welcome all the time, not just during contests, so take a picture and write a paragraph. You'll get a free month when it is added to the list.
For the next 12 days, until Sept 24th, PureLovePets will give away 1000 dog and 1000 cat food

free coupons

. The giveaway happens at 11 am EDT. Limit one win per person per day.
Cat link.

Dog link.


Hot Money-maker at CVS:
Airwick Freshmatic Compact I-motion Kit
$4.99
buy 4
-

$10 ECB

wyb $20 of Airwick
- four $4 (S 8/14) (S 9/11)
FP

four free + $6 profit